Double R Trailers is where dreams become reality!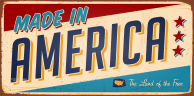 We build enclosed custom trailers from the ground up. We take great pride in building quality trailers from high quality materials, by true craftsman at a great price. Our custom made trailers offer you the best value for your hard earned money, not a cookie cutter trailer built on an assembly line.
Our specialty is building custom units to customer specifications. Our base models are our basis for any type of custom enclosed trailer. We work closely with customers to provide them with the best trailer that meets their specific needs.
Double R Trailers invites you to customize a trailer with us. Let our expert design team help you build the trailer of your dreams while staying within your budget. Customers will find a list of base models and options to build the ultimate trailer with the best value. Each trailer quote consists of a base trailer price plus all options listed separately.
Our mission is to build high quality units for specific customer needs at the best price possible. We employ true Craftsman and use the highest quality materials. We pride ourselves in exceptional customer service and providing expert knowledge when designing the trailer of your dreams.
Now Exporting To Our Canadian Customers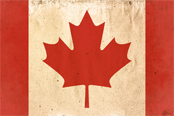 Our trailers are certified to be exported into Canada. Our Canadian customers have been extremely impressed with our custom trailers. We invite all Canadians in search of a well built product at a great price to give us the opportunity to quote. Our custom built products are designed to meet your individual needs, giving you maximum performance and value.
Our customer base generally covers the Western United States, Canada and Alaska.
What Our Customers Are Saying
"Four months ago I decided to start looking for a snowmobile trailer to purchase. I made several calls to local dealers and also looked extensively at the used market on KSL and other advertising venues. The quality and prices I was finding didn't seem to fit until I was referred to Double R Trailers by my son who had been looking for me as well. The quality and value for the money was the best we had found. We purchased a 21′ enclosed trailer from Double R Trailers in July of 2011 and are extremely pleased with our new trailer and the customer service we have received. I strongly recommend them and on a five star scale, I would give them a five."

— Doug Wilcox, Preston, Idaho
Have A Question?
We Have Answers
Building A Custom Trailer Is Easy With Double R!